The Design Concept of any leadlight can range from; wanting to match an existing leadlight; to incorporating a feature or the natural outdoor surroundings, into the design. The style of building itself may be one of the determining factors for the design of the leadlights.
We provide a personal and reliable service designed to suit you individual needs, from working with you, your builder, architect, or tradesman; depending on the requirements of your project.
Once you have made your choice on a design, your project will be followed through right from the initial stages of design to the final stage of installation.
Click on image for a larger view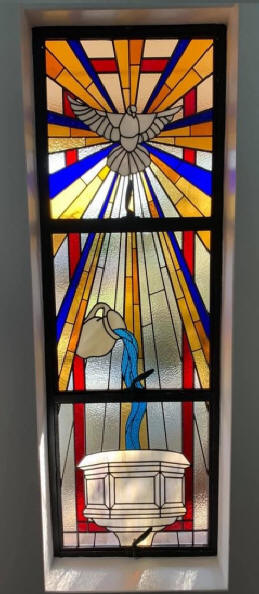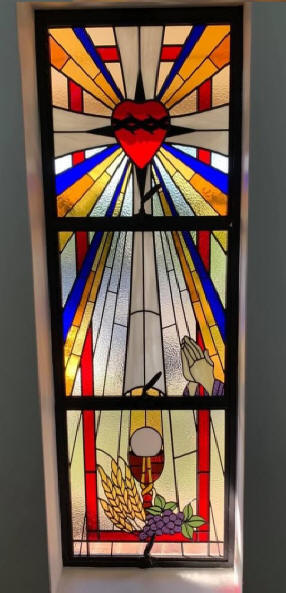 Sacred Heart Church - Booval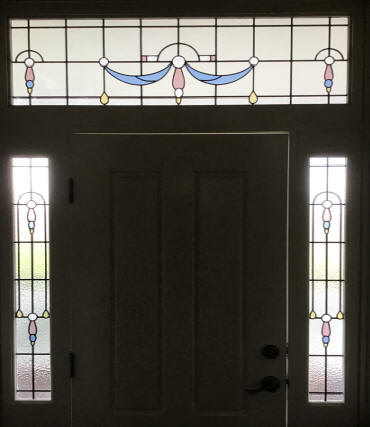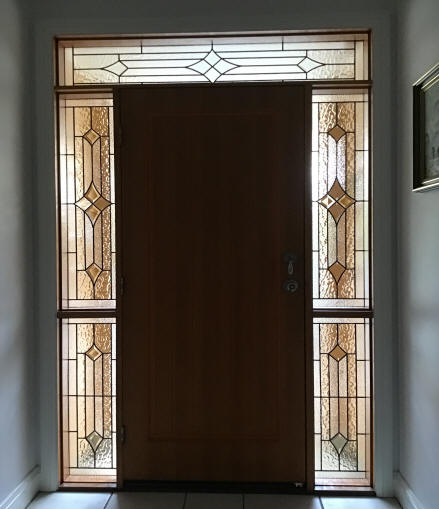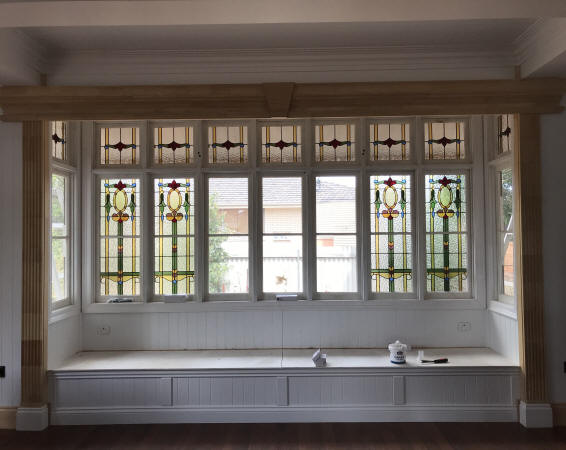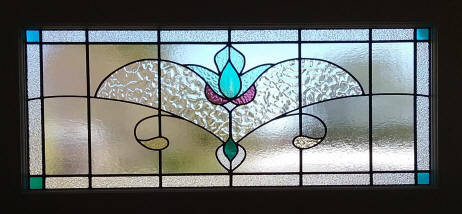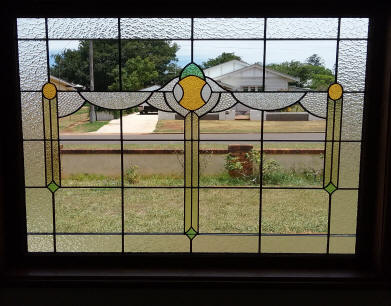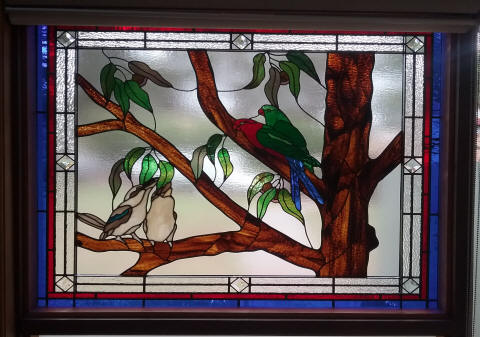 "Thanks for your beautiful craftsmanship and attention to detail. Our window is simply beautiful."
Andrew & Kathy - Highfields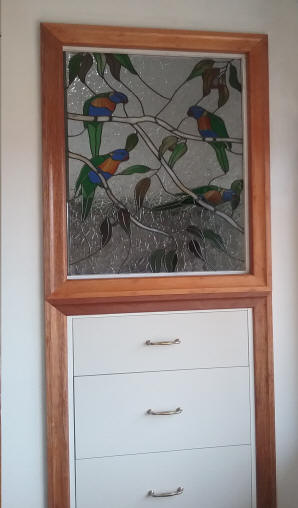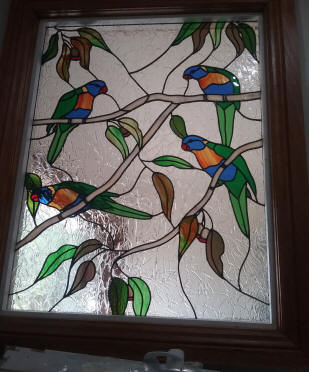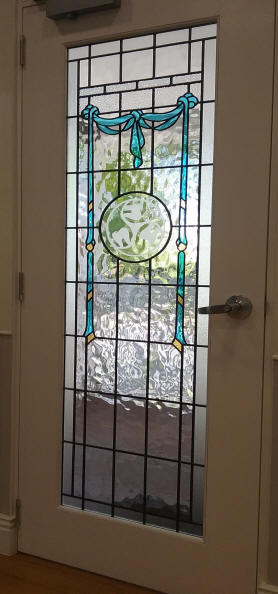 Pure Dental Toowoomba.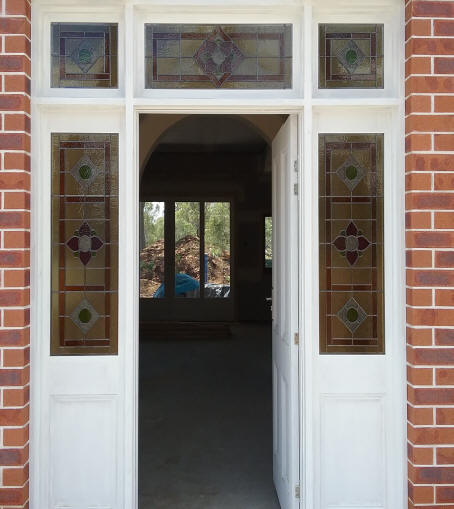 The client's brief was to use a Picasso statue as inspiration for this panel.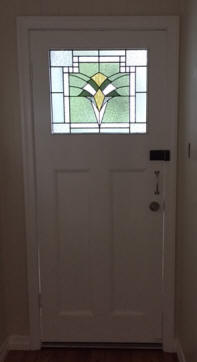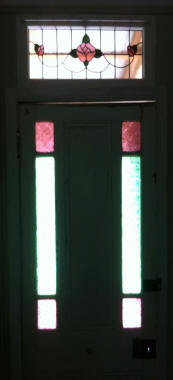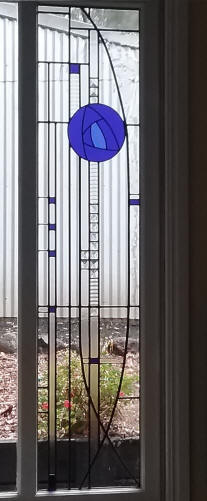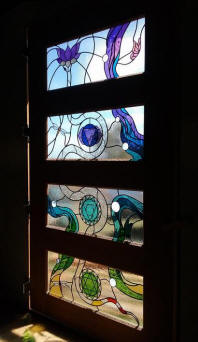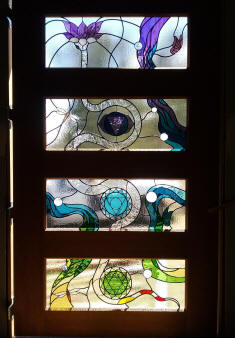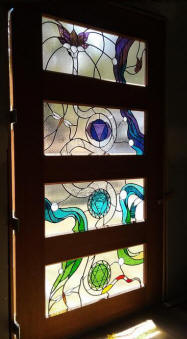 "The experience with Elysyan Leadlights was incredible from conception to completion. I could not recommend them higher. Their work is simply breathtaking, innovative and inspiring. From my rambling imagination they created something beyond my dreams. I have trouble giving feedback as I selfishly want to keep them a secret. I will be working with them for a long time.
"
Sarah & Chad - Pilton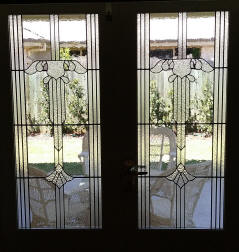 "Dealing with Hui and Anita from Elysyan Leadlights has been a fantastic experience.
Our leadlight doors are absolutely gorgeous. Hui & Anita were very easy to work with.
They had advice and design ideas that ensured our leadlight panels looked perfect. We really appreciated their friendly and approachable manner. The finished product exceeded our expectations and we would highly recommend their workmanship."
Alison & Graeme - Toowoomba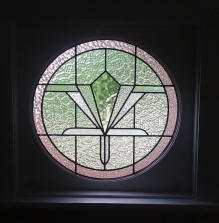 From start to finish, working with Hui and Anita was sincerely a pleasurable experience. They really took the time to meet with us at our house, on several occasions, to discuss pattern ideas and glass selection. They made what could have been an overwhelming process, quite stress free. I honestly can't imagine any other business providing the same level of service and professionalism, the way they did, to ensure we loved the final product. And we absolutely love our leadlight panel. We couldn't be happier.
Francene & Hamish - Toowoomba
I have had Hui complete a number of projects for me. He has always provided great service at a reasonable price. A great characteristic of this business is that Hui provides honest answers to your questions. I have recommended Elysyan Leadlights to a number of other people who have also been overjoyed with the work done for them. A 10 out of 10 as far as I am concerned.
D. Toowoomba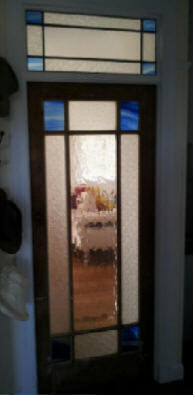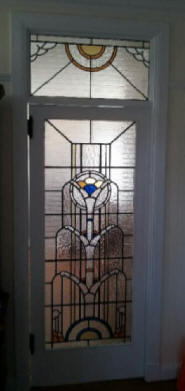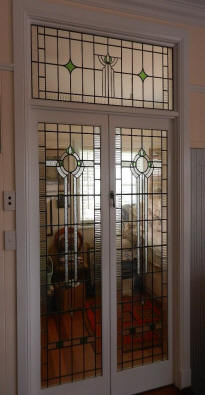 These transom's were made to the clients design to match the existing doors at Stanthorpe.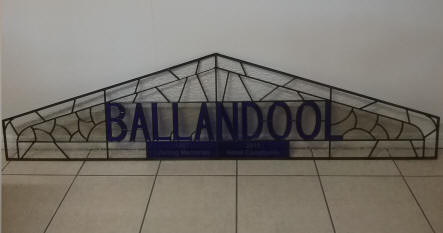 This panel is a replica of a property name, which hung above the entry doors of the homestead.
Home